Drive Change Foundation Nursery School & Daycare is our school program located in Ambureni.
In a bid to provide the best, yet affordable education, we started this school to educate the orphans as well as other children in the neighborhood. Besides the daycare, DCF has Baby class, Middle class, and Pre-unit.
The Milestones
The school program started with one teacher and six children in 2018, but as the school grows, we now (2021) have 6 teachers, 67 children, 1 cook, and 1 guard.
For the six pioneer kids, five got sponsors and they are all studying in an international boarding school in Arusha. One is a skilled motorbike repairer who knows how to read and write.
Out of the 67 children, thirty-seven (37) of these children live in the DCF compound, while the rest go back home every day. 
In addition, out of the 67, forty five (45) kids study free of charge, and twenty-two (22) pay school fees of Tsh.20,000 (about $8) per month.
We provide food, uniform, and education to all the children regardless.
For the 37 who live with us, they have a place to sleep and play. Back in 2018, we rented a room for the six kids. But we eventually managed to build a house for the kids in 2019. And as DCF has seen tremendous growth, we now have 2 boarding rooms and 4 classes.
Our School Program Vision
We look forward to future improvements to the facility so that we can help more children as there are still many vulnerable households and orphans.
As such, three more boarding rooms, two classes, and a dining room are under construction to accommodate our growing population.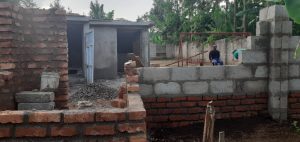 We have worked hard so far to build fortifications that have reached the point of roofing.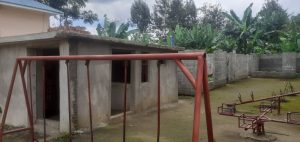 Other improvements are to get a vehicle to bring the children to the center and drop them back home after receiving various lessons and services from the center. Some of the children live up to  13 kilometers away.
The Challenges
Paying the food, the workers and running costs has been very challenging. DCF depends on the founder and few parents (22) who pay monthly fees ($8 each) to feed the children.
As for the teachers, cook, and guard, Mr. Peter Valentine pays their salaries out of pocket. We, therefore, need your support!
We also need sponsors to educate these vulnerable children beyond nursery school. 
If you wish to help one child, we will appreciate your help immensely. At DCF, we believe that these children belong to the community. So let's help the vulnerable children achieve their dreams!
We invite donors locally and abroad to support this service so that we can help the orphans and vulnerable children.

We receive support, ideas, and advice, as well as various gifts that will help these children learn and live better.
Learn more about DCF